Callas is joining us in November 2007




It has become a real small plush living that children bear the entire time,, purrs a lot, but when I'm too long absence,rattle. She also found a way to get my hamster its hutch and it is three times that I found the poor beast between his legs ... fortunately it is still alive!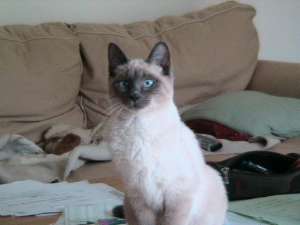 Today, I go outside for the first time with Vibrato and mum Vanilla. I've had a lot of fun, it was smashing !